THREE RIVERS BEER WEEK PLEDGE
COMMITMENT STATEMENT
The Pittsburgh Brewers Guild is committed to providing a safe, respectful, harassment-free space at Three Rivers Beer Week for EVERYONE regardless of sex, gender identity and expression, sexual orientation, disability, physical appearance, body size, race, age, natural origin, religion, other group identity or characteristics. This is the first step in a journey for the Pittsburgh Brewers Guild to create an inclusive and safe space.
EXPECTED BEHAVIOR
All Three Rivers Beer Week participants are expected to treat everyone with kindness, respect, and openness to help to foster a positive, safe, and harassment–free environment. This applies to all attendees, exhibitors, sponsors, vendors, volunteers and staff. We do not tolerate harassment or discrimination in any form.
UNACCEPTABLE BEHAVIORS
Verbal, physical, written abuse or assault
Belittling, or subtle expressions of bias
Bullying, intimidation, or victimization
Discrimination
Harassment including:

offensive comments related to gender, gender identity and expression, sexual orientation, disability, mental illness, neuro(a)typicality, phisical appearance, body size, race, age or religion
Unwelcome sexual attention, advances, coersive behavior, or other verbal or physical conduct of a sexual nature including gratuitous or offtopic sexual images or behavior in spaces where they are not appropriate

Unwelcome comments regarding a person's lifestyle choices and practices including those related to food, health, drugs, parenting, employment
Deliberate misgendering or use of dead' names or rejected names
Fighting, harmful or threatening actions, threats of violence, or incitement of violence including encouraging self harm
Bullying or intimidation, taunting, offensive jokes, deliberate intimidation
Stalking or following
Deliberate "outing" of any aspect of a person's identity without their consent
Participating in any activity that humiliates anyone or insults their dignity
REPORTING
Festival attendees are urged to speak up without fear of retaliation if they are witness to misconduct.
Misconduct can be reported by the following means:
Submitting a report via #NotMe app (QR code below) on your mobile device. Reports can be made anonymously.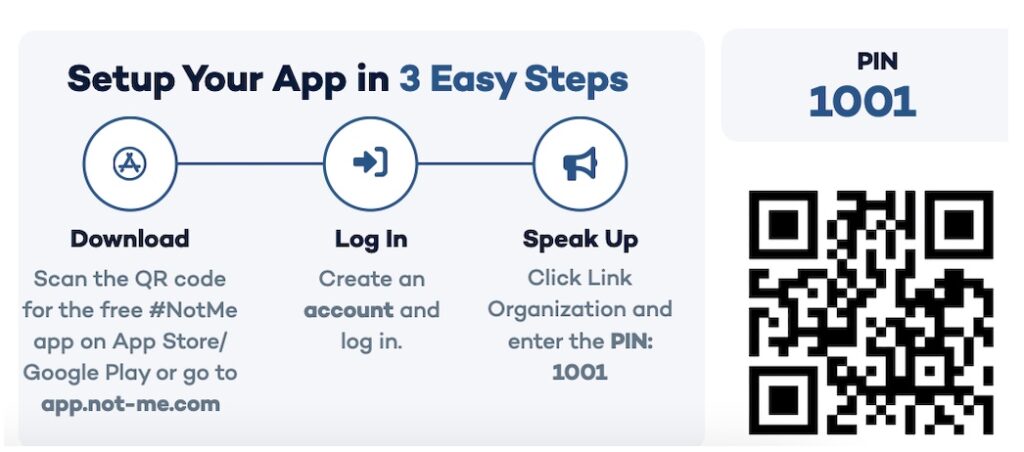 Please use the above QR code to download the #NotMe app.
Contacting a staff member
If the actions of a festival participant violate this pledge, the Pittsburgh Brewers Guild reserves the right to remove all offending parties or organizations from the event at any time. Offending parties may also be asked not to participate in future events.